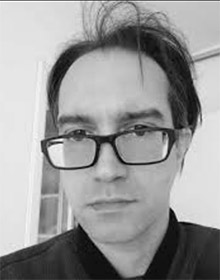 ALESSANDRO ZIR
---
ALESSANDRO ZIR (Brasil) holds a PhD in Interdisciplinary Studies from Dalhousie University, Halifax,
Canada (2009). He has authored publications in Brazil, Canada, Chile, England, Poland, Portugal and
USA, including a book, Luso-Brazilian Encounters of the Sixteenth-Century (Fairleigh Dickinson
University Press, 2011), book chapters and papers in international journals such as Republics of Letters
(Stanford University) and Portuguese Literary and Cultural Studies (University of Massachusetts). He
is currently professor at the Universidade do Oeste do Paraná. E-mail: azir@dal.ca.
---
Ontological excess and metonymy in early-modern descriptions of Brazil: an amodern para-scientific approach to nature
Abre em .pdf